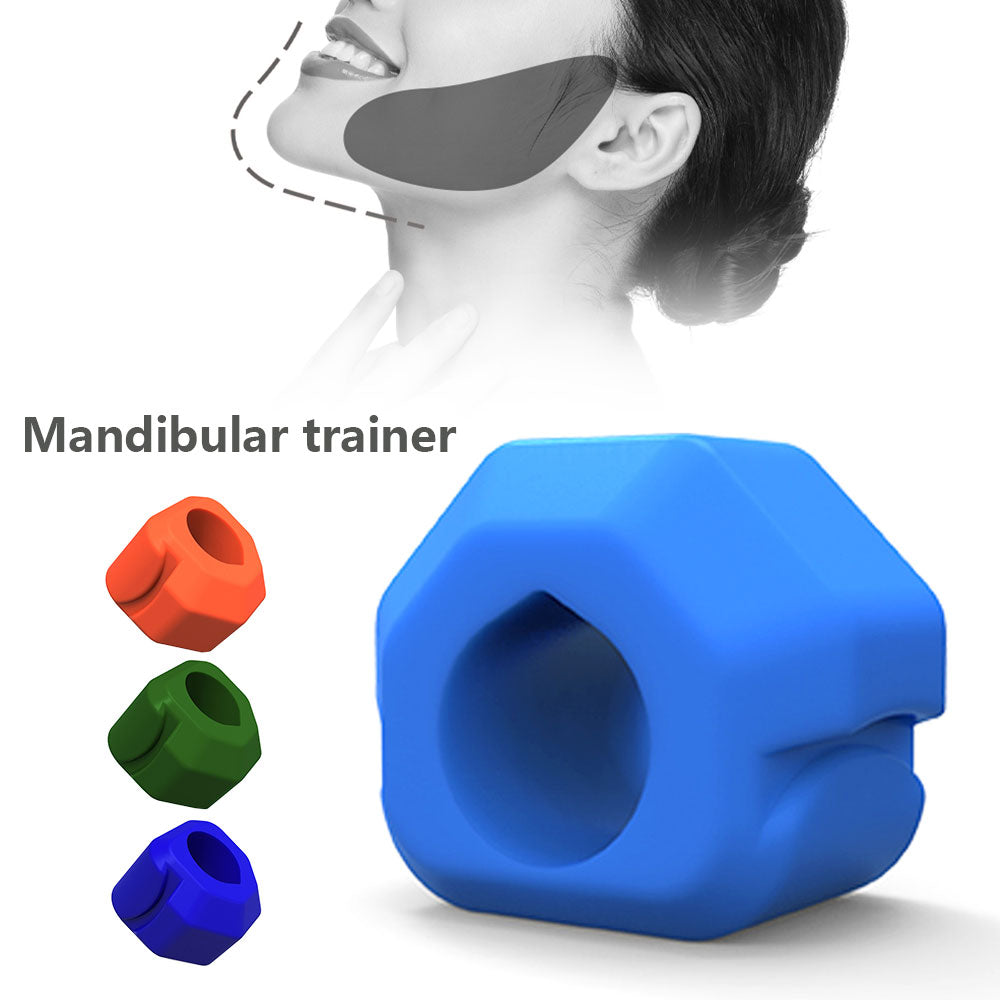 JawLine Exercise Ball Food grade Silica Gel Facial Muscle Training Fitness Ball Jaw Face Neck Exerciser Jaw Muscle Training Ball
 JawLine Exercise Ball Food-grade Silica Gel Facial Muscle Training Fitness Ball Jaw Face Neck Exerciser Jaw Muscle Training Ball
Description:
The Fitness Ball & Facial Toner
Face exercise product that helps strengthen and tone your facial muscles.
Get a more defined face and bring back your youthful look.
All it takes is 10 minutes a day to start seeing a difference.
With enough training, rest, and nutrients your facial muscles will grow like any other!
Instructions:
Boil to Fit, When you boil the product, you are supposed to put the whole product in the boiling water. Have it there for 15-25 seconds. Then rinse the product from the hot water.
Adjust to TeethAfter you've boiled the product for 10-15 seconds and rinsed the hot access water, place the product on your teeth and gently press down on the white bite strips to mold them for the most comfortable fit.
ExerciseThen you are good to go! Please follow our Recommended Workout Scheme to get the best results and reduce the risk of injury.
Measure Results Before you start we suggest that you take a picture of yourself with clear lightning. Then after 4-8 weeks+ of frequently exercising take a new picture and see if you've made some progress. 
Features:

Material: Rubber
Strength: 40LBS
Color: Pink, Black, Red
Size: 3×3×2.5cm / 1.18×1.18×0.98'
Model No.: 6586960347336
The package contains:

Why Nupono?
2-7 days US Fast shipping on supplements
Free US shipping over $69
Paypal buyers Protection
High quality Non gmo products manufactured in the USA
14 days return
24/7 Friendly customer service
SHIPPING
*
SUPPLEMENTS/VITAMINS
are processed within 2-3 business days; Delivered within 2-5 business days for USA customers, 7-14 business days for worldwide.
*
NON-SUPPLEMENTS
(Any product that is not considered a supplement or vitamin) are processed within 3-5 business days; Delivered within 3-12business days for USA-residing customers, 3-4 weeks for worldwide.
* Tracking updates will be sent via email
* Any questions about your package or order will be happily answered by our Customer Satisfaction Team within 24 hours
CONTACT US ANYTIME
* For any queries, feel free to reach out to us at nuponoservice@gmail.com
* Or text us at 626-375-5051 9am- 6pm PST Los Angeles USA
SAFE & SECURE PAYMENTS
* We use encrypted SSL security to ensure that your credit card information is
100 PROTECTED
PROOF
Check out our amazing Reviews from satisfied Happy customers:
Click here