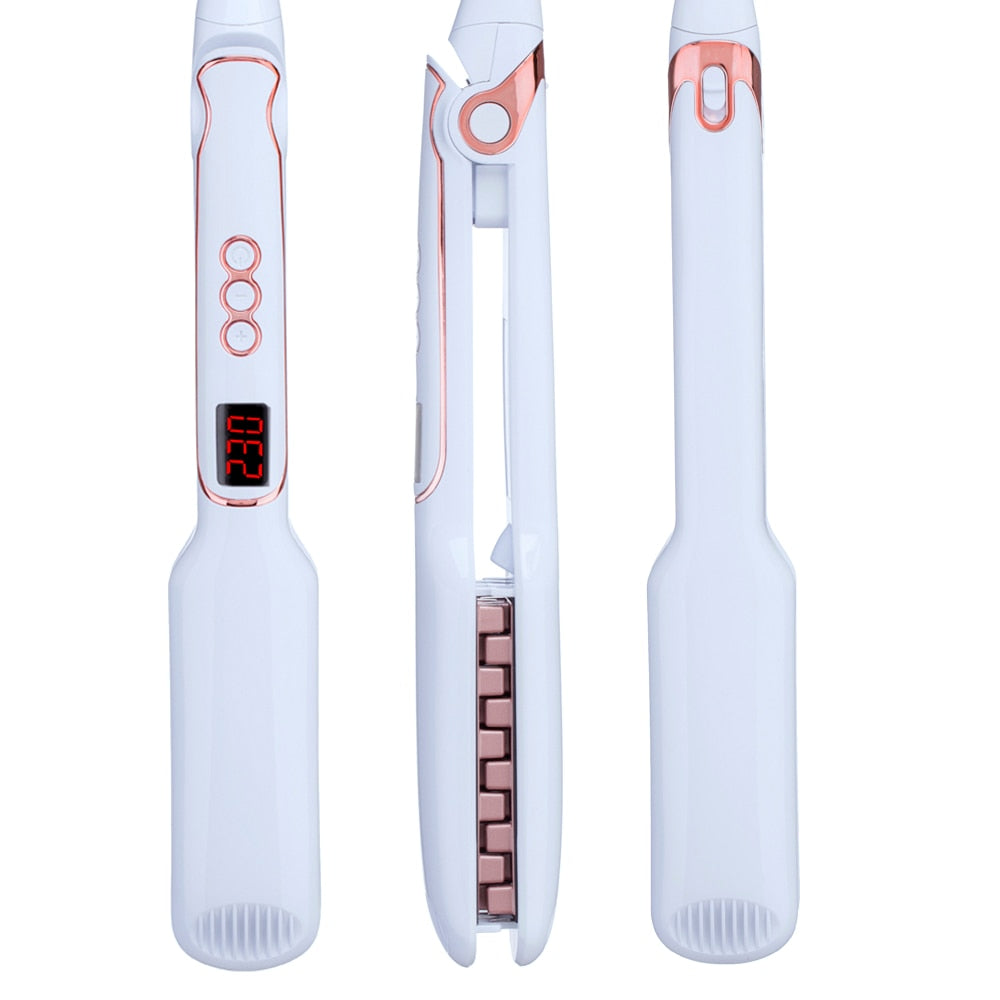 Classic 1 1/2 Inch Volumizing Hair Iron Hair Straightener Brush Comb 2 in 1 Hair Straightener Comb Crimper Waves Corn Brushes
Classic 1 1/2 Inch Volumizing Hair Iron Hair Straightener Brush Comb 2 in 1 Hair Straightener Comb Crimper Waves Corn Brushes
Do you know what is hair volumizing iron?
Most people do not know this concept--hair volumizing. But when I send you some info, you will know it:
Normally there are two ways to make hair volume up:
Traditional Way: Volumizing Spray or scream. But it makes hair oil and dandruff.
Second outdated way: Volumizing powder. Oops, it is hard to clean and hair looks dirty.
But hair volumizing products are so popular among the users. People are seeking something easy, fresh, and really work product for their hair!
Finally, we create the third choice! Hair Volumizing Iron! 
Model No.: 6630039584968
Why Nupono?
2-7 days US Fast shipping on supplements
Free US shipping over $69
Paypal buyers Protection
High quality Non gmo products manufactured in the USA
14 days return
24/7 Friendly customer service
SHIPPING
*
SUPPLEMENTS/VITAMINS
are processed within 2-3 business days; Delivered within 2-5 business days for USA customers, 7-14 business days for worldwide.
*
NON-SUPPLEMENTS
(Any product that is not considered a supplement or vitamin) are processed within 3-5 business days; Delivered within 3-12business days for USA-residing customers, 3-4 weeks for worldwide.
* Tracking updates will be sent via email
* Any questions about your package or order will be happily answered by our Customer Satisfaction Team within 24 hours
CONTACT US ANYTIME
* For any queries, feel free to reach out to us at nuponoservice@gmail.com
* Or text us at 626-375-5051 9am- 6pm PST Los Angeles USA
SAFE & SECURE PAYMENTS
* We use encrypted SSL security to ensure that your credit card information is
100 PROTECTED
PROOF
Check out our amazing Reviews from satisfied Happy customers:
Click here